When clicking on a product from the Search results page, you land on the variant selection page, where you can either filter on attributes (1) or search with key words (2).
Once you have identified the right variant, you can select it by ticking the box on the right side of the table (3).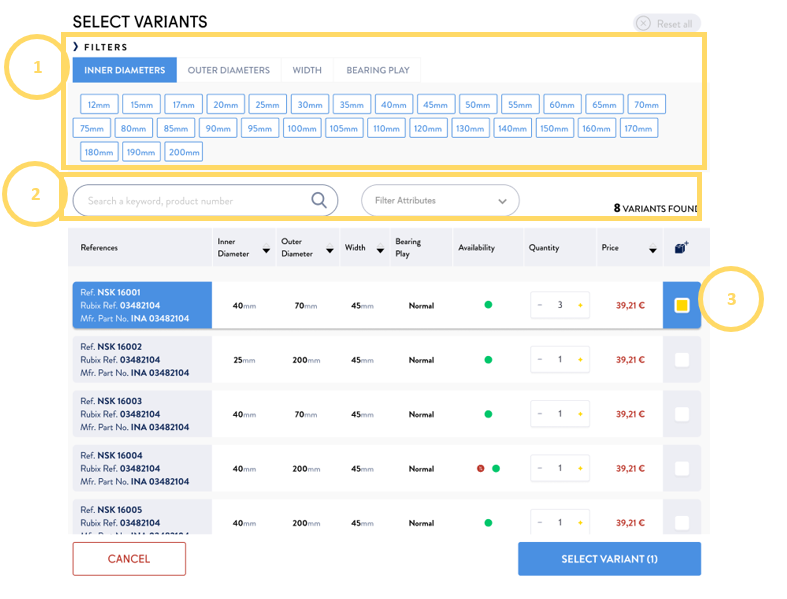 Tip: It is possible to select several variants at the same time by ticking several boxes on the variant selection page and click on "select variant". The product page of the first selected variant will open with all the other selected variants listed on the top right corner of page. You can simply navigate between the selected variants by clicking on them.