You can add product to a Wishlist right from the product page, clicking on the "add to Wishlist" button above the price.
From there, you can either add the product to an existing list that you can select from a drop down list or create a new list to add the product to.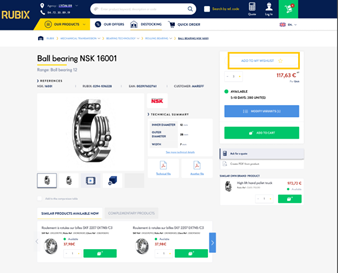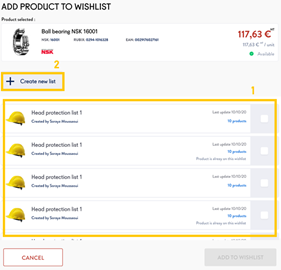 Tip: Please note that you can add and consult your Wishlist's only when connected to your Webshop account.