To break down long lists of products into manageable results, you can use filters such as category and brand.
The number of expected results per filter appears in parentheses and is updated based on other filters selected.
Confirmation button is displayed under the filters, and the number of results matching the search are displayed on the button.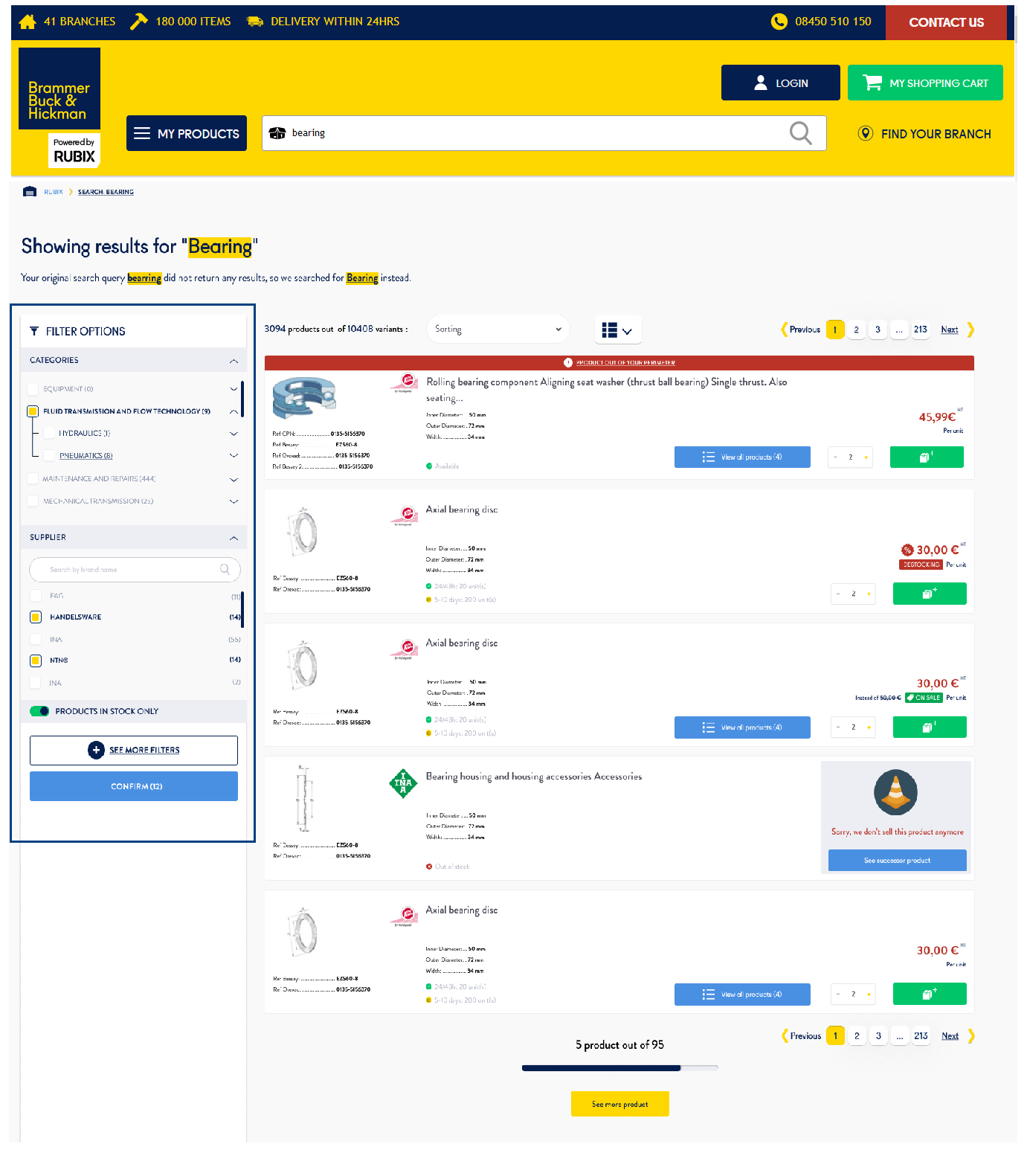 Tip : To refine your search, the advanced filter pop-up allows you to filter per technical attribute.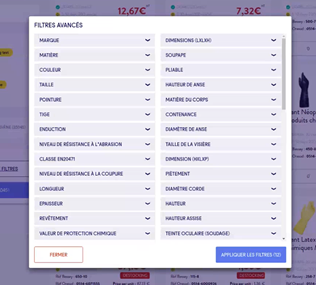 Tip: Active filters are displayed per type and highlighted at the top of the filter list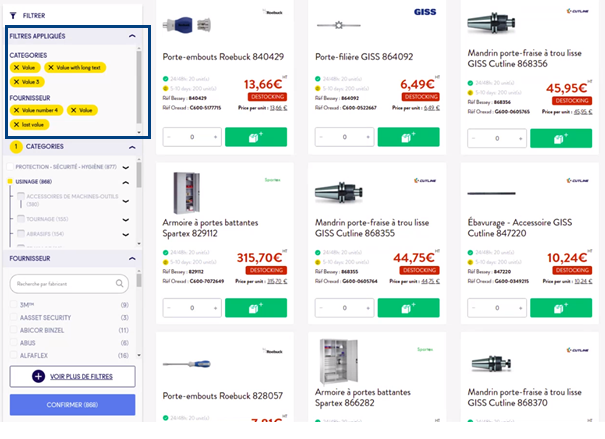 Tip: The filter "PRODUCTS IN STOCK ONLY "allows you to find more easily in-stock products