Using the tabs
Your orders are organized in different tabs, depending on their status: OPEN or ARCHIVED
OPEN orders are on-going, with status In Progress or Shipped
ARCHIVED orders are the ones with status Delivered or Cancelled
You can also find ALL your orders in the first tab ALL orders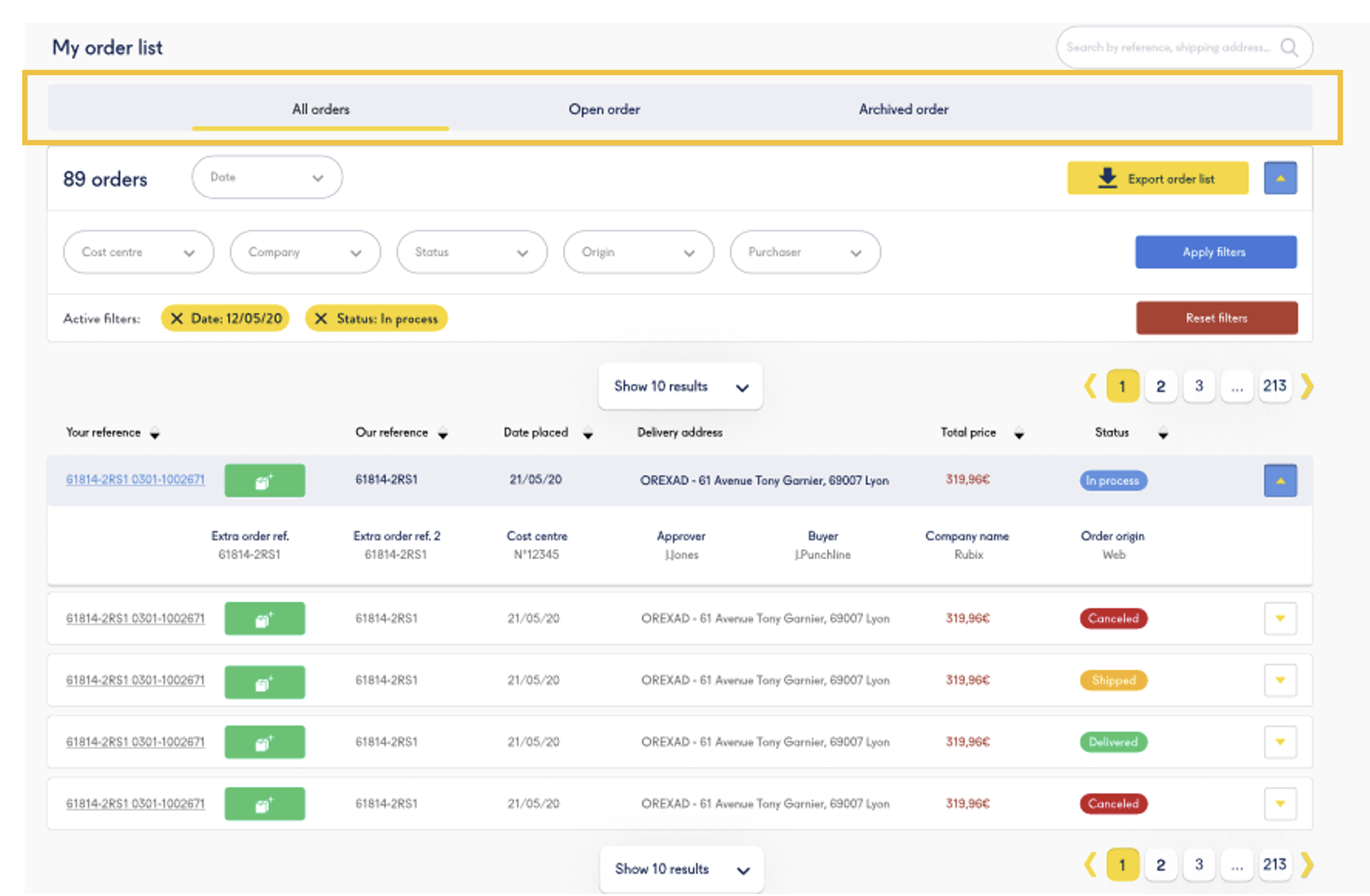 Searching by order reference
If you know your order reference, you can directly access it by typing the order reference in the search bar at the top right of the page.
Tip : By typing the first 3 characters, suggestions will appear. The more characters you type, the more precise the results will.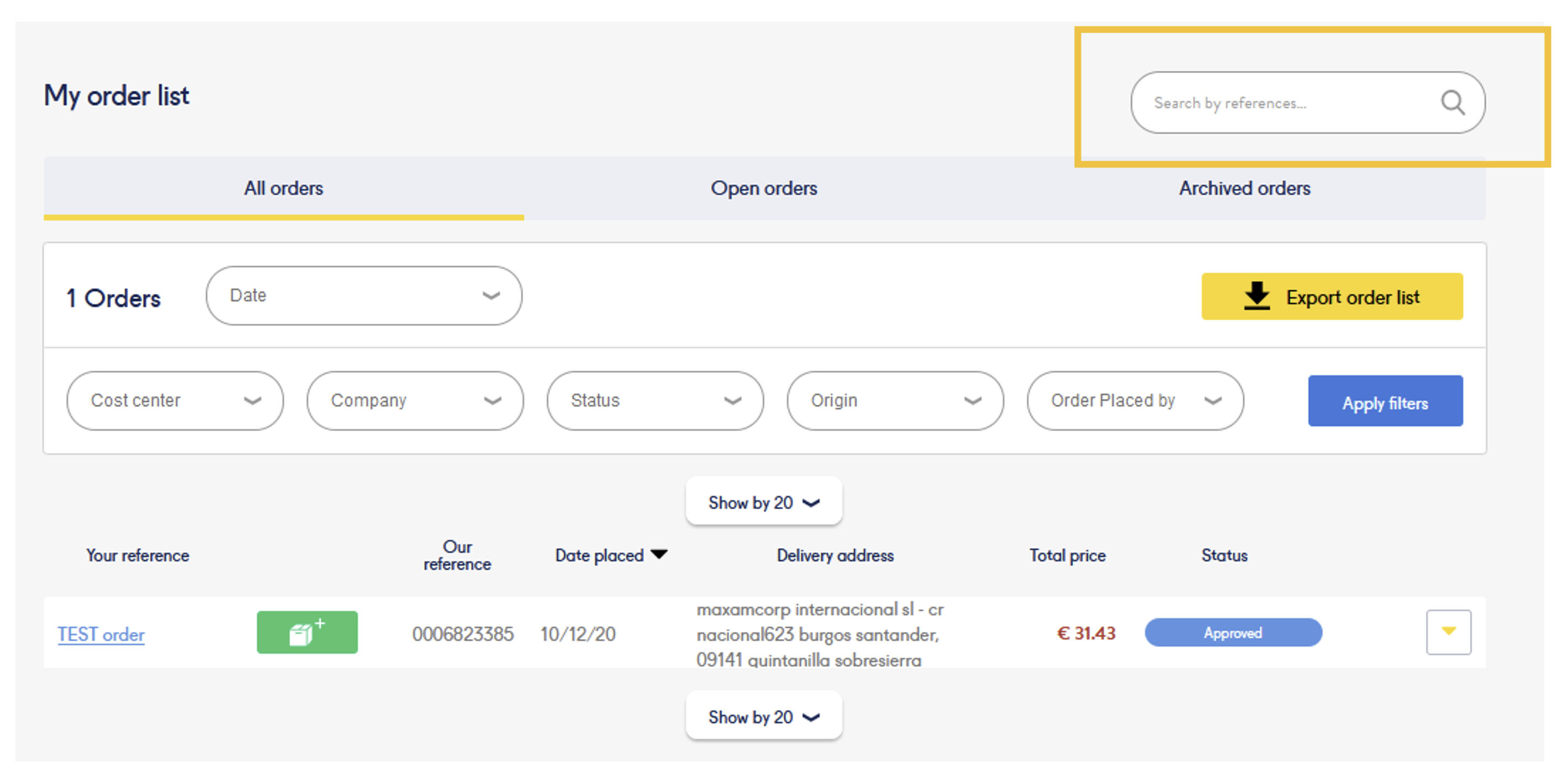 Using filters
You can filter your order by date of creation, cost center, company, status, origin and by the person who placed the order.
Tip: Don't forget to click on the blue "Apply filters" button after having selected your filters
Tip: You can cumulate filters to make your search more precise
Tip: When a filter is active, you can see it in jellow, and you can remove it by clicking on the red "Reset filter" button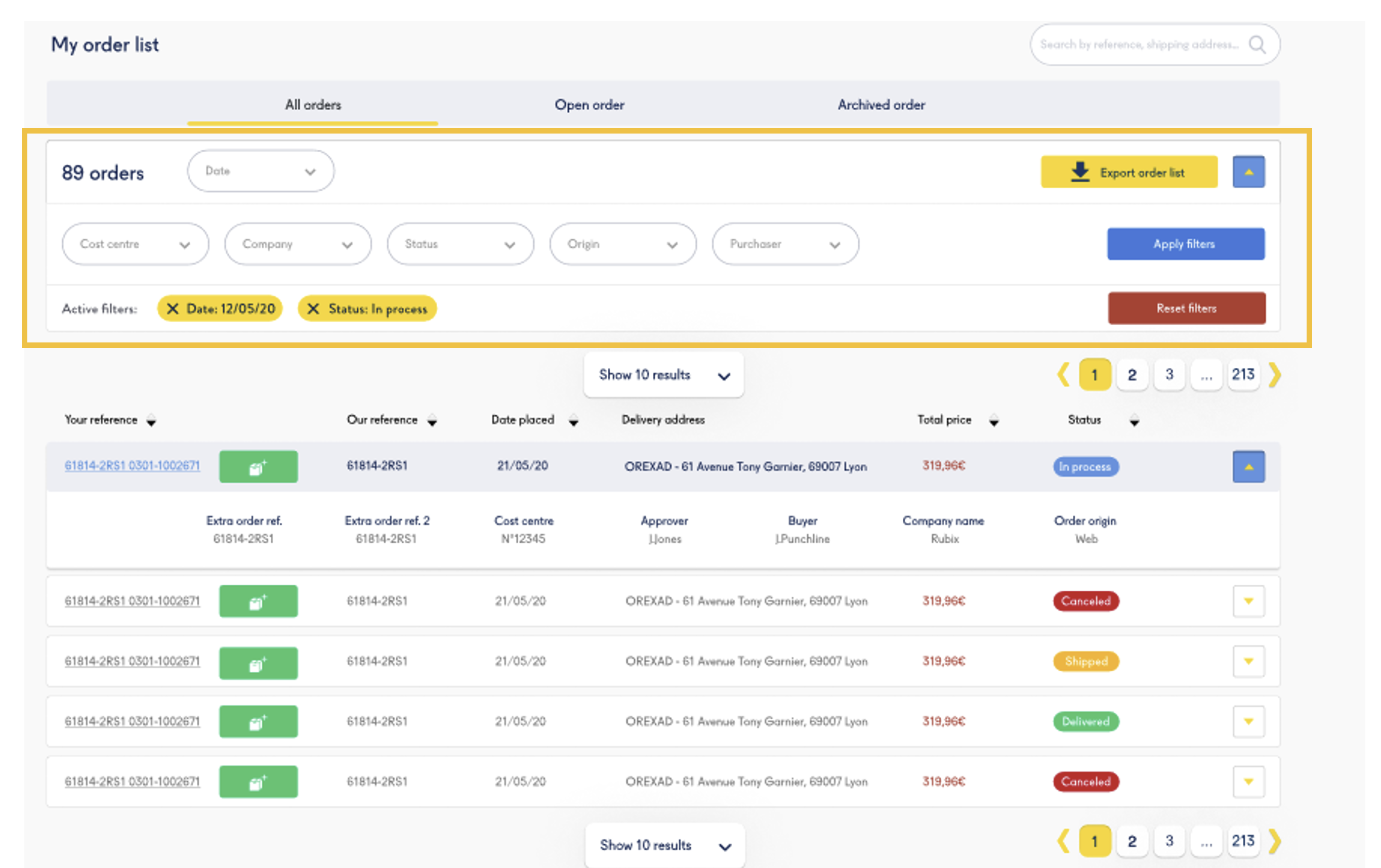 Tip: To search by date, you need to select a period using the calendar.
The first click on a date will select the start date of the period, the second click on another date will select the end date of the period.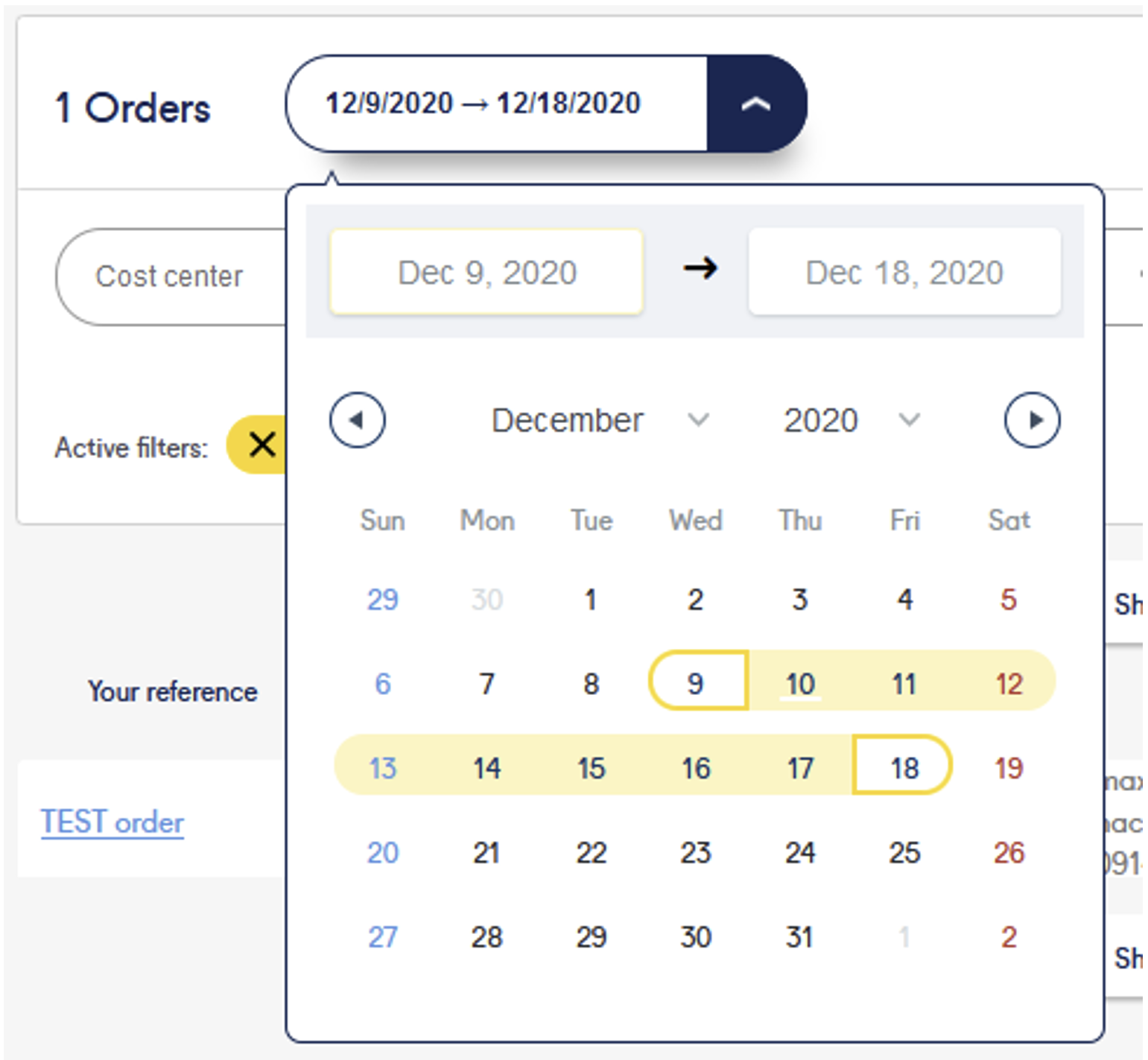 Sorting table
To simplify your navigation in the order list table, you can sort orders using the headers of the columns such as: your reference, order reference, date, delivery address, total price and status.
Tips: The column sorted is identified with a little dark blue arrow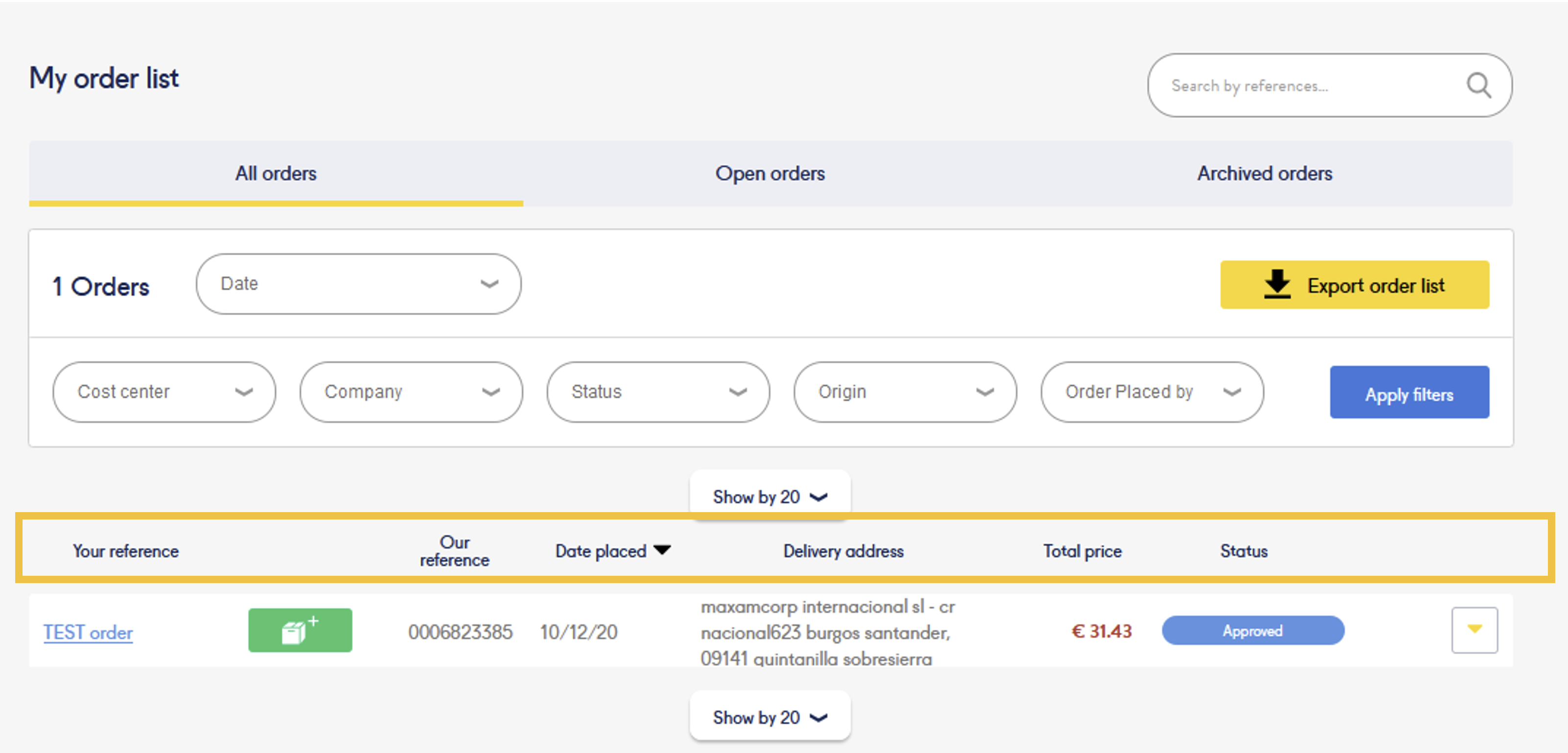 "Show 10 results" button
If you cannot find your order in the list, you can click on the button "Show 10 results" at the top and bottom of the list to display more.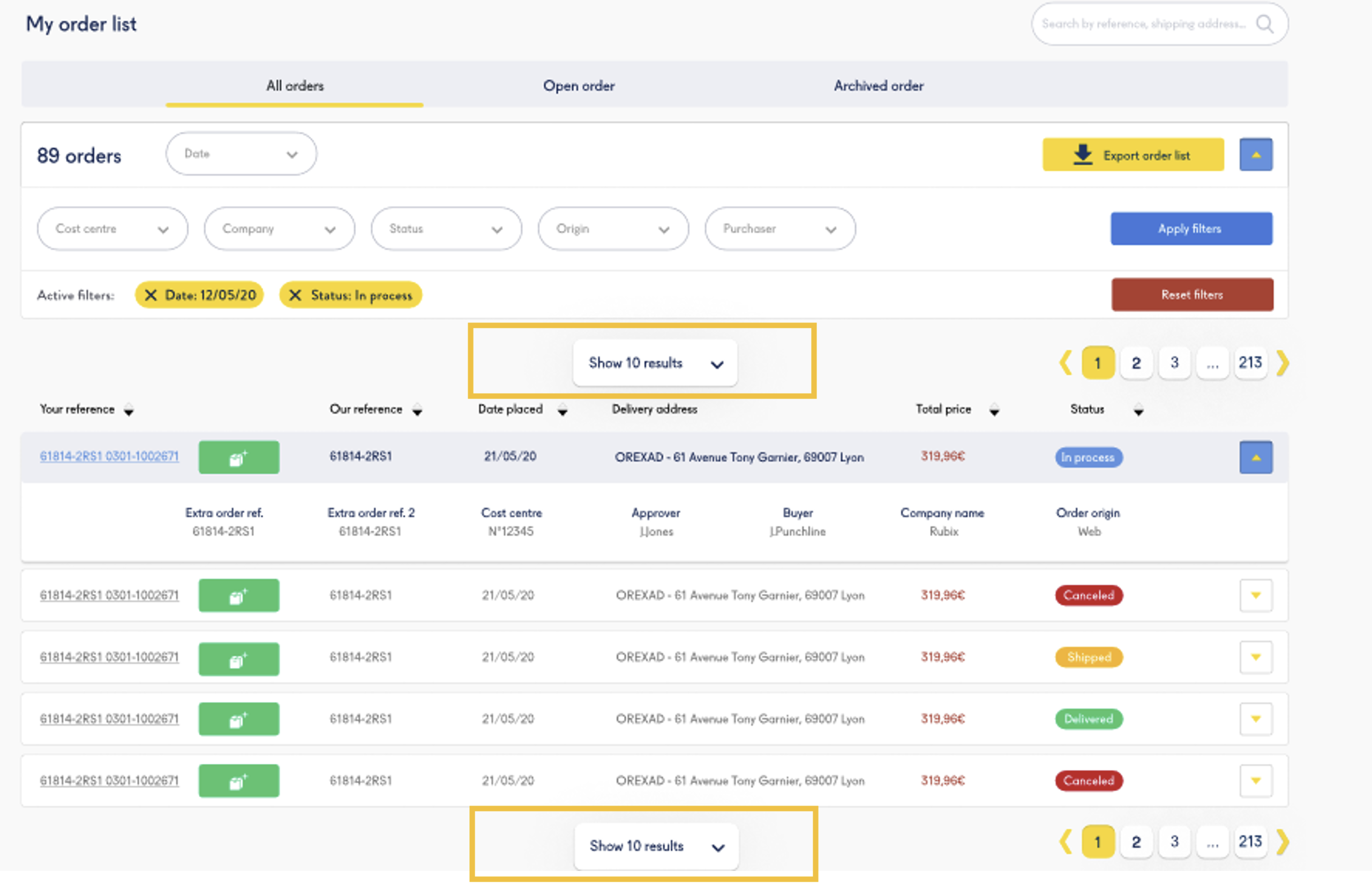 Pagination
You can also use the pagination to go to other pages of the list.